buy viagra uk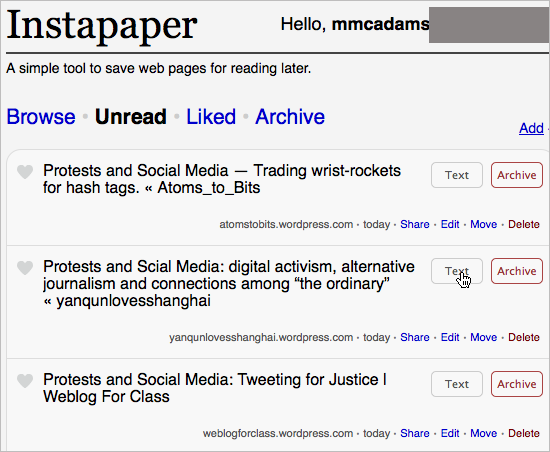 I've been using , a free on- and off-line reading tool, for a while, maybe more than a year. Mostly I use it for its most common purpose — to capture very long articles from a Web page and read them later. Often I read them on my Kindle when I'm not connected to wi-fi. I here in April 2012.
Here's buy viagra uk great use of Instapaper — for educators: Use it to capture students' blog posts that have a deadline.
Maybe, like me, you assign students to write something and post it online by a strict deadline. But how do you know a student did not go in and improve a blog post buy viagra uk the deadline? If you capture the post with Instapaper, the student can still change the "live" version on a blog, but you will still have an intact version of the original that existed at deadline time.
Another bonus in Instapaper: You can read the posts in an ultra-readable text format, black serif type on a pale gray background — which might be very welcome if your students have chosen blog themes with teeny-tiny text!
---
buy viagra uk ,
---