Sad and tragic stories, and photojournalism
I don't want to start an argument, but I do want to see a discussion.
Yesterday while grading some critiques by students, I watched Jessica Dimmock's three-year project, The Ninth Floor. It's not the first time I've watched it. I've got no question that it's great photojournalism and has great production values. It's real, it's edited well, and it's damn hard work to create something like this. I've got nothing but admiration for the work, the effort, the skill, the talent.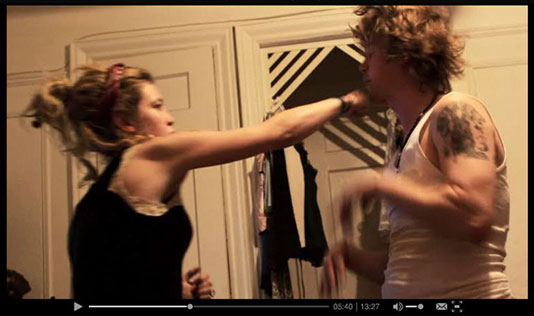 My question stems from how people feel about the story. It's horrible. It's depressing. These images show people at their worst, and you've got to wonder why they do this to themselves. Granted, Dimmock has structured the story in a way that leaves us some room to hope, at the end. But what stays with me is the ugliness, the awfulness. And when students critique this, their reaction is similar: This was so hard to watch.
It's my impression, after years of viewing many, many photo stories, that these are the stories that photojournalists and photo editors most want to tell. Stories of depravity, of the worst side of humanity, or the saddest side — illness and death. And it's what wins prizes too (surely there's a connection).
I fully acknowledge the value in taking us where we do not want to go. We need to see scenes of poverty, death on the battlefield, victims of natural disasters. This is the duty of journalism, to take us there.
But I'm having a problem with stories about sick people, people with cancer or leukemia, and addicted people (also a sickness) that just take us down a hole and leave us there. I also think that far too many stories by student photojournalists are focused on these subjects. I start to think, "Oh, no, not another sweet little child with cancer …" when the slideshow starts.
Shouldn't we be looking for other stories? What does anyone in the audience learn from seeing yet another child with a disease, and the grieving parents, the valiant fight? Effort be damned — what is the value to the public in these tragic tales? Is this what journalism is for?