Posted on February 10, 2013
The future, and journalism education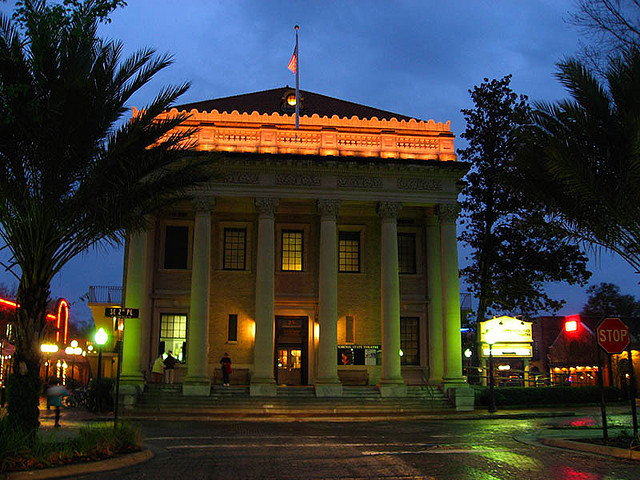 My university played host this weekend to several dozen journalism educators and some very wonderful working journalists. They all came to the Journalism Interactive conference to share what they know and learn new things about digital media and training the next generation of journalists.
Most of our conference sessions were in the historic building in the photo above, which provided a warm atmosphere unlike the typical conference hotel or campus-based venue. We had lovely sunny weather and lots of happy attendees. Those who were stranded overnight because of canceled flights (thanks to a big snowstorm in the northeastern U.S.) didn't seem put out at the prospect of spending an extra day in Florida.
Dan Reimold (@collegemedia) produced a 100-item liveblog during the event: 100 Things I'm Learning at Journalism Interactive 2013. It's full of links and images — kind of like a conference-in-a-box for you to take home.
I produced a Storify using the tweets I had favorited during the events of Friday and Saturday at J/i. This was an interesting exercise in curation for me — I tried to keep up with all tweets tagged #jiconf as they appeared, and I favorited only about 1 in 20. Then I opened my own Twitter Favorites in the Storify editing window and made selections with the aim of representing different attendees and different panels and speakers.
Here's the result: Summing up Journalism Interactive v.2.
Between Dan's blog post, the Storify summary and the session videos soon to appear on the J/i website, you can get most of the resources and tips that were shared at the conference.
But if you weren't there in person — well! You missed a really good time.