Teaching online journalism in South Africa
Thanks to an invitation from the School of Journalism and Media Studies at Rhodes University, I was awarded a Mellon Scholar-in-Residence fellowship. I've been in Grahamstown, South Africa, since May 30. Here are some things I have learned so far.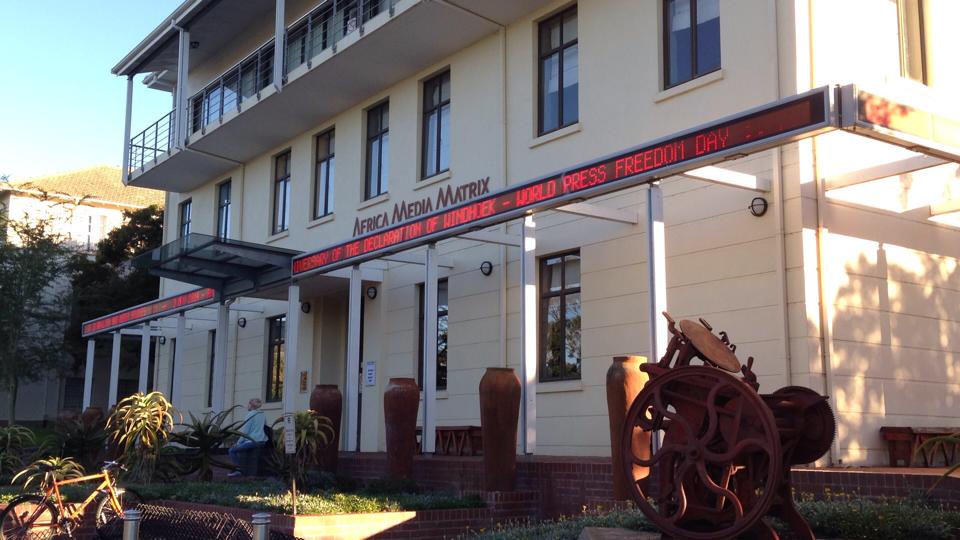 Journalism education
A journalism degree here can take three years or four. A student must apply to be accepted for a fourth year. Others go straight into newsrooms after the third year.
The academic year begins in February, after the long summer break (December and January). They have four terms, with two terms constituting a semester. At the end of a semester, the students take exams in all their subjects.
First-year students take four subjects — the same four throughout the year — one of which is journalism. In their journalism class, the first-years meet in a lecture of about 200 students four times a week. They also have smaller tutorial meetings, in groups of about 20. As there are not many graduate students, many of the tutors are third- or fourth year undergrads. 
The journalism classes after first year are smaller, mostly about 25 students (I think), but I haven't figured all that out yet.
There's something called a post-graduate diploma, which falls in between a bachelor's degree and a master's degree. Rhodes JMS has one in Media Management, for example. It's a one-year, full-time, residential program. The students are a combination of recent graduates and people who have been working for a while — not always in journalism.
The (several) computer labs in the j-school are excellent. The Internet is good; the Windows computers have current, licensed software installed; the machines appear to be virus-free. There is a rather large IT staff for the j-school, and they're been very helpful to me.
I haven't been to the university library yet, but I see new books with library stickers on the spine in almost every lecturer's office I go into — good, current theory books as well as recently published textbooks in the communication field. Some lecturers have a stack of them. In other words, the library apparently does a good job of buying the current texts in the field, and the lecturers are consulting those books.
English is the language of instruction at Rhodes University, so the students are fluent in English. However, English is not the first language of many. I was told the most common first language in Grahamstown and the surrounding area is Xhosa, followed by Afrikaans, with English third. Xhosa is the dominant African language in the Eastern Cape — the state that Grahamstown is in. When I go into shops, though, English is spoken.
Daily life
My "cottage" is a generous space, all on one floor, with a living room, kitchen, bedroom and bath. The Internet is excellent, and free, because the cottage is on campus. It's a 5-min. walk to the Africa Media Matrix, home of the j-school. It's about half a mile (1 km) to the shopping center and the center of town.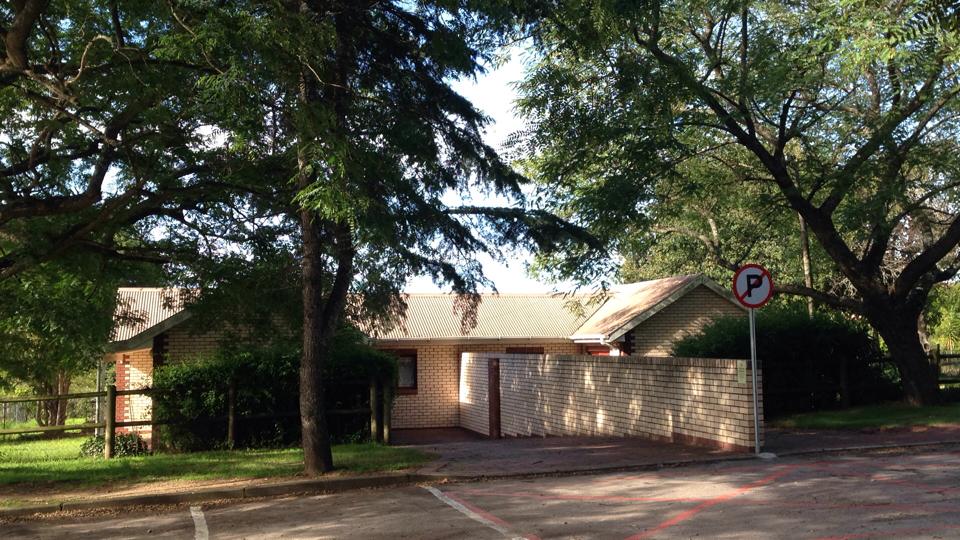 Although the Internet is free, I have to pay for the metered electricity. I buy a voucher card at a university office, take it home, scratch off a number, and then send a text message with that number to the power company. Soon I get a text back with another number, which I then key into the meter in my kitchen. I get 180 kWh for 100 rands (about $10).
There's a (small) TV with excellent reception of the four South African channels. That's it. Four. The local programs at night are mostly soap-opera-like dramas. The actors speak in multiple languages, and there are English subtitles. English-language news is on at 7 p.m.
The nearest supermarket is large and modern. The town is small, but there are several good options for meals and for coffee (so important!). There is no movie theater (there was one; it is closed). I have seen two video rental shops, which seem to do a good business. Lots of people walk, which includes me, as I have no vehicle. Car rentals are comparable to U.S. prices, but only if you rent a manual; automatic transmissions are almost twice the cost.
The weather has been lovely — sunny at mid-80s (Farenheit) in the afternoon, cool in the mornings. It will be getting colder through July, and the cottage is heated only by two stand-alone electric heaters. Nights right now are in the mid-50s, and some have dipped into the high 40s. I love the clean air, low humidity, and gorgeous blue sky!