What are "new media," anyway? Vin Crosbie has updated his really long article about new media, and it's good. I disagree with his central idea, but it's still good.
Much of what he wrote needed to be said — especially that a lot of people don't know what a "medium" is, much less what "media" are. My students think the only meaning of "media" is equivalent to "mass media." (The students do know that mass media might be entertaining or informative, and sometimes both at the same time.)
I love how Vin softens us up for his argument by talking about the three media of transportation: land, water, and air. (Shades of the great Harold Innis and the railroads.) Vin clearly explains that vehicles travel in a medium.
Then he goes on to say that the three media of communication are interpersonal, mass, and … "new." Wait, don't stop reading! Vin makes a nice analogy with transportation: You cannot take the same route, or get to the same place, in a land vehicle or a water vehicle. But if you're in an air vehicle, you can go both to land places and to water places via new routes. This is a lovely way of thinking about what "the new medium" allows us to do — things we cannot do in interpersonal or mass media alone. It is a hybrid, but NOT in the sense that an "amphibious vehicle" is a hybrid — because a vehicle is NOT a medium.
I do not agree with Vin, however, that these are the three media of communication.
In a course I teach about the history of communication technology, we begin not with the printing press, nor even with the alphabet (writing IS a technology), but with the cave and rock paintings of Europe and Australia. This is when humans first created a permanent communication that would remain after the author moved away or died — a communication detached from the human body. (I guess Vin would call these communications "interpersonal.")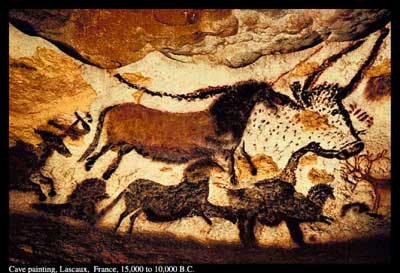 What was the first mass medium? You might want to say it was the scrolls and books that were copied and shared through Arabia, Greece and later Europe about 2,000 years ago, but I would disagree. I say it was not until Gutenberg's press began turning out thousands of identical copies. Sure, the Chinese invented movable type 400 years before Gutenberg, but their writing system has so many characters, it just wasn't as efficient to set up type. Gutenberg had an advantage because his people had adopted the compact Latin alphabet back when the Romans overran Western Europe.
Like Innis (and later McLuhan), I look at communication media in terms of speed (time and distance). Speed is dependent on transmission media. Print (mass medium No. 1) requires paper or some other physical surface. Print is a medium that's produced slowly (although faster now than in the 1450s) and also fixed in time. You can't erase it. You can destroy it (burning books, for example), and you can write a new version (some old ones may survive), but you can't scrape it off and rewrite on the same surface. (You COULD do that with the books that preceded the printing press.)
This goes back to Negroponte's famous atoms and bits idea: Print is a medium of atoms. It physically exists. You can touch it. You cannot touch bits.
The bit about bits (sorry) is hard to apply to analog media, particularly broadcast media. So there's an in-between medium, in my way of thinking, and it includes audio cassette tapes (which were used to start a revolution in Iran back in the 1970s, as well as their popular use worldwide for copying pop songs from vinyl recordings so teenagers could share them for free) and video tapes and live-to-air broadcasts. The broadcast folks still like to call all this analog audio and video "electronic media," and that makes everyone feel confused about analog vs. digital.
Digital is definitely about bits — and bits are about infinite replication. Analog copies degrade as copies are copied. Digital copies do not. Transmission speed is instant with a broadcast signal. It is also instant with a digital signal. Both of these must be repeated (using devices called "repeaters") so that they can travel from one place to a distant other place.
But it's not only transmission — everything about digital media is instant. Copy-and-paste is instant. Uploading is instant. Corrections and erasures are instant — and largely undetectable! The publication of photographs can be done from the scene, instantly. Other than live-to-air, anlaog was never THAT instant — and live-to-air was for a long time a studio-bound practice. Live-to-air was once as ephemeral as smoke signals.
Vin's taxonomy of media types looks at the actors or subjects in the act of communication. He's looking at relationships such as one-to-one, one-to-many, and many-to-many. This is not a bad thing, but I strongly disagree that these classifications define media. They describe, but do not define.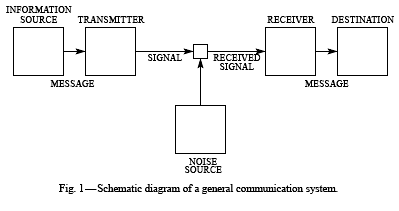 Many-to-many is a state or condition made possible by the medium. Many-to-many is not the medium itself. (Do you consider the Arch of Titus in Rome to be a mass medium? It does communicate one-to-many. But only if you are in Rome, standing within view of it.) Face-to-face communication uses no "medium" at all. Media, as Marshall McLuhan said so succinctly, are extensions of man.
I find it useful to remember that visual artists work in media. "My medium is clay," a sculptor might say. "My medium is oils," a painter might reply. The medium that bore the first hieroglyphs of Egypt was stone. The symbols themselves — and the uses of writing — changed when writing was done on papyrus. If the medium of a third artist is digital, won't that artist's work be very different from the work of her colleagues in clay and oils?
I definitely agree that too many people still see digital media as nothing more than a vehicle for old content. Just because they see video or text on a Web page or on a mobile phone, they think of the computer or the mobile phone as a new vehicle carrying the same content. This is the biggest error in understanding "new media" — or rather, digital media. The content may look the same — for now — but because this medium is truly different, the content is, in fact, not the same at all. Vin wrote:
Simply because the New Medium encompasses the characteristics and the reach of both of its predecessors and therefore can easily perform each of those media's capabilities, many people mistake the New Medium as merely an electronic extension [of] previous media.
Humans had books for hundreds of years before Gutenberg. For the first 50 years after Gutenberg perfected his movable cast-metal type, printers worked very hard to make the new printed books look as much as possible like the old hand-written manuscript books.
As the years passed, such imitations of the old medium became fewer and fewer. By 1501, books had become a new vehicle within the new medium of print. Then, after 100 years, another new vehicle was invented. It was what we now call a newspaper (Strasbourg, Germany, 1609).
Things move faster now. The evolution of communication media is all about speed.
Technorati tags: online media | multimedia | medium theory | new media | print culture | McLuhan | Innis